Thanksgiving means a lot to me. here's a story. Once up on a time there was a country that didn't have religious freedom.
Finally the people spoke out and got the may flower to come and bring them to another country. They were scared because they thought the world was square. Once they got to the place nobody was there. All of a sudden they heard noise. They knew it was Indians and it was. They were so scared they were almost crying. A guy finally stepped up after a moment of silence and said "Is this your country?" "yes" the Indian said in Indian language 'well than share!" "he" said the Indian and stepped away. After 2 months they had the Pilgrims settled in. And that is how thanks giving could have began.Now you can go on to my stories and more of them will appear.
---
This is what Mothers Day means to me.
What Mothers Day means to me, is to celebrate mothers lives. Mothers Day has been celebrated for more than 100 years! Anna Jarvis started Mothers Day in 1914. This is the (exactly) 100th anniversary for Mothers Day! Happy Mothers Day Mom, I love you!
President Wilson declared (in 1914) the second Sunday in May to be Mother's Day. Anna Jarvis (who helped start Mother's Day)used white carnations as a symbol for mothers, because carnations
represented sweetness, purity and the endurance of mother love. (Today, white
carnations represent a mother who has died, while red carnations represent a
living mother.)Unfortunately, Jarvis became bitter over the commercialization of the holiday.
She filed a lawsuit to stop a 1923 Mother's Day event and was even arrested for
disturbing the peace at a mother's convention where white carnations were being
sold. Jarvis never married and never had children. She died in 1948.
---
Powered by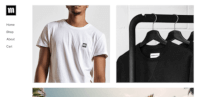 Create your own unique website with customizable templates.