ONCE IN A LIFE TIME BY INGRID NELSON

One day I was watching my brother as he was playing with his favorite

toy BUZZ .He didn't want me to watch but I watched anyway. I was typing and

writing stories I didn't want him to know. He was still playing with his buzz when Dad woke up. Dad had to go to work so Mom had to watch us. We loved to play on the computer so we did. And we had a perfect morning. Mom had to sing tonight so she had to practice.

THE END


this is one of my stories cheak this out.
<
THE TREES LOOK LIKE THE GREEN APPLES IN SPRING.

THE SKY LOOKS LIKE THE BLUEBIRDS THAT FLY SO HIGH.

THE SNOW LOOKS LIKE ANGELS THAT FALL FROM HEAVEN.

THE RIVERS LOOK AS BLUE AS BLUE JEANS.

THE SUNSET LOOKS LIKE FIRE SHIMMERING TO THE SKY.

THE MOON LOOKS LIKE THERE IS A MAN ON IT.

THE SUN LOOKS LIKE A SHIMMERING STAR.

THE LOOKS OF THE WORLD AREN'T HARD TO SEE YOU JUST HAVE TO LOOK CLOSELY.


Powered by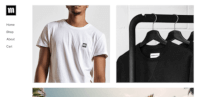 Create your own unique website with customizable templates.